PITSTOP Social Evening: Celebrating the Mazda MX-5 Community. Leicester, 4th Aug 2021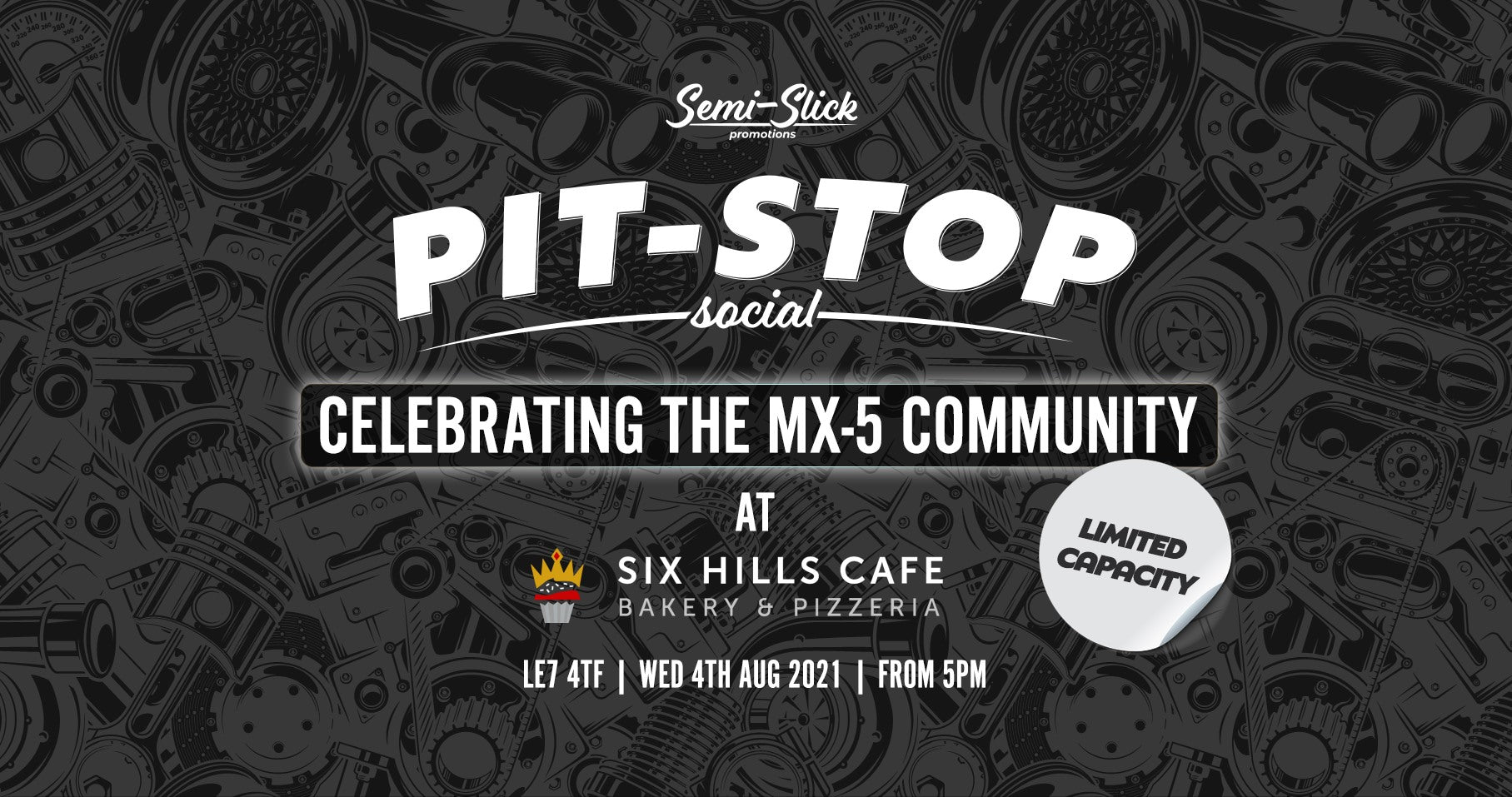 We're proud to announce that Carfectionery will be attending Pitstop Social on August 4th at Six Hills Cafe, Leicester. We've not seen many MX-5 meets around the Leicester area, so will be awesome to meet fellow local enthusiasts. The food at Six Hills Cafe is next level, and I'll be filming attendees rides to feature on
our instagram
.
𝗦𝗠𝗔𝗟𝗟 𝗦𝗢𝗖𝗜𝗔𝗟 𝗠𝗘𝗘𝗧𝗦 𝗧𝗢𝗪𝗔𝗥𝗗𝗦 𝗔 𝗕𝗜𝗚𝗚𝗘𝗥 𝗦𝗢𝗖𝗜𝗔𝗟 𝗠𝗢𝗩𝗘𝗠𝗘𝗡𝗧
Promoting positive mental health from within the automotive community through small scale social experiences. Building neurons, not numbers, chasing vibes, not status.


𝗔𝗕𝗢𝗨𝗧 𝗜𝗡𝗙𝗢
Using limited capacity to promote engagement and exploration of individualism, 𝗣𝗜𝗧𝗦𝗧𝗢𝗣 𝗦𝗼𝗰𝗶𝗮𝗹 events provide transformative collective experiences, connecting the automotive community.
The launch of 𝗣𝗜𝗧𝗦𝗧𝗢𝗣 𝗦𝗼𝗰𝗶𝗮𝗹 celebrates the Mazda MX-5 Community, to which this journey can be accredited.
**𝗣𝗹𝗲𝗮𝘀𝗲 𝗮𝗿𝗿𝗶𝘃𝗲 𝗲𝘅𝗰𝗹𝘂𝘀𝗶𝘃𝗲𝗹𝘆 𝗶𝗻 𝘆𝗼𝘂𝗿 𝗠𝗫-𝟱 𝘄𝗵𝗲𝗿𝗲 𝗽𝗼𝘀𝘀𝗶𝗯𝗹𝗲, 𝗰𝗮𝗿 𝗽𝗮𝗿𝗸𝗶𝗻𝗴 𝗳𝗼𝗿 𝗻𝗼𝗻 𝗠𝗫-𝟱'𝘀 𝗶𝘀 𝙚𝙭𝙩𝙧𝙚𝙢𝙚𝙡𝙮 𝙡𝙞𝙢𝙞𝙩𝙚𝙙.